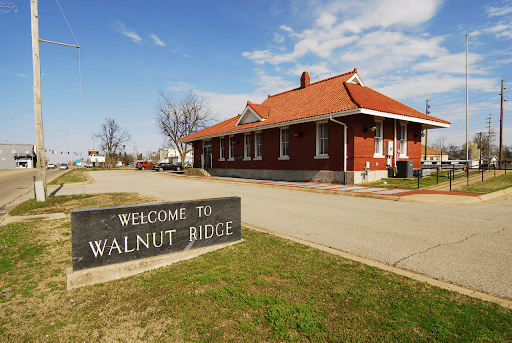 When Comfort is What You Need, Davis Pro Heat & Air, LLC's Here for You
HVAC equipment has a bad habit of breaking down when you need it most. And, when this happens, life quickly becomes uncomfortable. Fortunately, people in Furnace and Heater Repair in Walnut Ridge have easy access to a company known for its heating and AC expertise—Davis Pro Heat & Air, LLC. Whether the job is a quick fix or something more complex, our technicians have you covered.
When you work with us, you benefit from the knowledge that you've got a licensed professional at your beck and call. To ensure we can service any kind of equipment, we encourage continual training at all levels of our organization. With our various satisfaction guarantees, there's also no fear of buyer's remorse. To schedule your appointment for heater or furnace repair, reach out to us at (870) 565-4579.
About Walnut Ridge, Arkansas
Walnut Ridge is a city in the northeast quarter of Arkansas. With a population around 5,000, it's only half an hour from Jonesboro and an hour and a half from Memphis, Tennessee. The largest city in Lawrence County, it also serves as the county seat. In addition to easy highway access and two major railway lines, Walnut Ridge boasts its own airport. Largely agricultural, the town is marked by a rustic, rural charm.
In terms of recreation, the city boasts swimming pools, an archery range, a few fishing ponds, and a walking track. It's also located in the Mississippi Delta Flyway–a nationally acclaimed spot for fowl hunting.
With average temperatures ranging between x and y, it's also a place where working HVAC equipment is a must.
Interesting Facts:
Was once home to the Walnut Ridge Army Flying School
The only town in Arkansas visited by all four Beatles
Home to a giant guitar called the Guitar Walk
Measures approximately 11.6 square miles
Services We Provide
As a full-service HVAC company, we offer plenty more services in the Furnace and Heater Repair in Walnut Ridge area. We not only work on furnaces and air conditioners, but also heat pumps, heaters, and ductless HVAC systems. For people with dirty air or uneven temperatures, our indoor air quality and home zoning services are a godsend. Our technicians are familiar with the quirks and requirements of all major brands including Trane, Coleman, Amana, and Carrier.
Furnace Repair
You wake up and your house is not the temperature it's meant to be. After confirming nobody tripped a breaker, you pick up the phone to get an HVAC expert. And, if you live in the Furnace and Heater Repair in Walnut Ridge area, you'll want to dial (870) 565-4579. Because no matter what part of your furnace needs to be repaired, we can quickly find and fix the problem.
Furnace Replacement
Nothing lasts forever, and this includes your HVAC equipment. While it can last into double digits, few furnaces make it to drinking age. Whether you're looking to do a pre-emptive replacement or a sudden breakdown left you with no choice, Davis Pro Heat & Air, LLC is here for you. Reach out to us by phone or form to get a free quote on furnace installation in Furnace and Heater Repair in Walnut Ridge.
Furnace Maintenance
Want cleaner air and a more resilient HVAC system? Then, you'll want to schedule annual furnace tune-ups with Davis Pro Heat & Air, LLC. During your appointment, our technician will examine your equipment for potential failure points. Then, they'll get to work removing dust and grime from the unit. When everything's done, you'll receive a report outlining our findings.
Our Reviews are What Makes Us Different
Renewed Comfort is Just a Phone Call Away
The next time you need furnace service in Furnace and Heater Repair in Walnut Ridge, we hope you'll think of us first. We have over 58 years of experience diagnosing and fixing problems just like yours. While in your home, you can expect our HVAC technicians to act with the utmost professionalism. They will clean up after themselves and refrain from profane language. They will also detail their discoveries and walk you through the potential charges. For potential savings, ask if we have any relevant coupons or check out our special offers page.
To schedule an appointment for furnace in the Furnace and Heater Repair in Walnut Ridge area, contact us at (870) 565-4579.