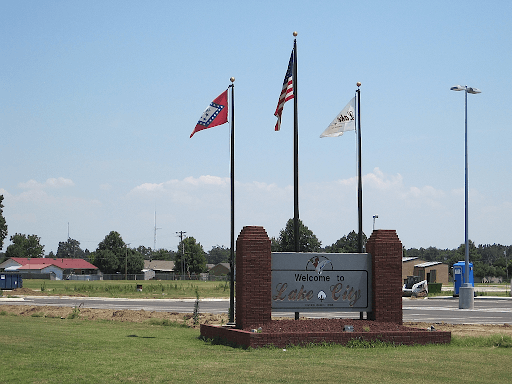 When Comfort is What You Need, Davis Pro Heat & Air, LLC's Here for You
HVAC equipment rarely picks a convenient time to break down. More often than not, it stops working hardest, like in the middle of a snowstorm or heatwave. Fortunately, Furnace and Heater Repair in Lake City puts knowledgeable heating and AC experts at your beck and call. No matter what your furnace or heater needs, Davis Pro Heat & Air, LLC is here to help.
When you work with us, you get top-notch service from an expert HVAC team. To keep our competitive edge, we train our employees on the newest and best HVAC systems and technology. And, no matter if the job is big or small, your satisfaction with us is guaranteed. To schedule an appointment for furnace repair or installation in Furnace and Heater Repair in Lake City , call (870) 565-4579.
About Lake City, Arkansas
Established in 1848, Lake City has lived many lives. Originally a trading post, it's been rebranded as a steamboat landing, sawmill town, and a bustling mini-metropolis. The town's current identity was heavily influenced by the pioneers and settlers that helped establish it. One of the two seats of Craighead County, its current population hovers around 2500 people.
Known for being a nice, quiet place to live, Lake City is just a stone's throw away from Jonesboro, . It boasts a highly-rated school district, a number of new homes, and a closely knit community.
Interesting Facts:
Encompasses an area of 3.1 square miles
Average temperatures range between 28 and 91 degrees
Home to the only lift bridge in the world that has been lifted for construction
Services We Provide
As a full-service HVAC company, we offer plenty more services in the Furnace and Heater Repair in Lake City area. We not only work on furnaces and air conditioners, but also heat pumps, heaters, and ductless HVAC systems. For people with dirty air or uneven temperatures, our indoor air quality and home zoning services are a godsend. Our technicians are familiar with the quirks and requirements of all major brands including Trane, Coleman, Amana, and Carrier.
Furnace Repair
You wake up and your house is not the temperature it's meant to be. After confirming nobody tripped a breaker, you pick up the phone to get an HVAC expert. And, if you live in the Furnace and Heater Repair in Lake City area, you'll want to dial (870) 565-4579. Because no matter what part of your furnace needs to be repaired, we can quickly find and fix the problem.
Furnace Replacement
Nothing lasts forever, and this includes your HVAC equipment. While it can last into double digits, few furnaces make it to drinking age. Whether you're looking to do a pre-emptive replacement or a sudden breakdown left you with no choice, Davis Pro Heat & Air, LLC is here for you. Reach out to us by phone or form to get a free quote on furnace installation in Furnace and Heater Repair in Lake City .
Furnace Maintenance
Want cleaner air and a more resilient HVAC system? Then, you'll want to schedule annual furnace tune-ups with Davis Pro Heat & Air, LLC. During your appointment, our technician will examine your equipment for potential failure points. Then, they'll get to work removing dust and grime from the unit. When everything's done, you'll receive a report outlining our findings.
Our Reviews are What Makes Us Different
Renewed Comfort is Just a Phone Call Away
Now that you know how we ensure your yearlong comfort, keep us in mind the next time you need a furnace. From emergency calls to new system installations, we're here to help keep your HVAC equipment in tip-top shape. When you call, ask if we're offering any deals in the Furnace and Heater Repair in Lake City area. For more information on what we offer, give us a call at (870) 565-4579. We look forward to adding you to our family of satisfied customers!