About Davis Pro Heat & Air, LLC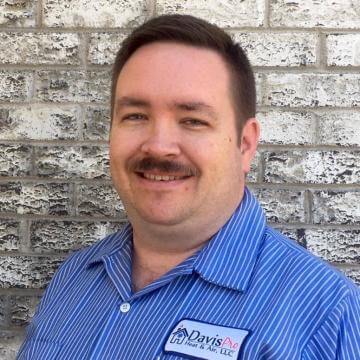 Davis Pro Heat & Air, LLC is a premier, locally owned and operated heating and air-conditioning company operating since 1965. We have consistently grown each year due to our competitive programs and services. Our company has continued to invest in state-of-the-art technology that allows us to deliver the highest level of service with the lowest possible cost. Our written training and employee development programs ensure the delivery of safe, reliable service in and around your home. We have a written drug-free hiring policy to protect our customers and their property.
We offer excellent guarantees, warranties, and assurances. Our field management and equipment installation procedures enable us to take care of everything and assume responsibility for everything. We are an unbiased independent contractor. We minimize all personal risk from doing business with us through our delivery stems and our liability insurance coverage. We guard both your time and your monery invested in equipment repair or replacement.
Davis Pro Heat & Air, LLC, LLC is a family owned business and has been providing heating and air conditioning services to homeowners since Carlos Davis opened shop in 1965.. Our professionally trained staff led by owner Jeremy Davis is dedicated to providing the expert service that your family needs when you need it. Your home's heating and air conditioning system does not run on a 9 to 5 schedule and neither do we. Your comfort is our top priority and we have technicians available to serve our customers whenever life's emergencies happen.
---
Performance Guarantee
Davis Pro Heat & Air, LLC guarantees that when the equipment we have installed is maintained and operated in accordance with the manufacturer's operating and maintenance manuals, the system will perform as we have stated and agreed upon. We have promised a maintained temperature variance of no more than 3 degrees from your temperature selection to the actual temperature at your thermostat when you are heating or cooling your home under normal operating conditions. If the installation temperatures are not achieved, we will make any necessary modifications, repairs or replacements at no charge to you for a period of 5 years. This guarantee is meant to guarantee that the equipment we install is sized accurately for the home at the time of installation. It does not cover situations where the home does not maintain proper temperature caused by a component or part failure.
Satisfaction Guarantee
Davis Pro Heat & Air, LLC's installation technicians are the best in skill, attitude and workmanship. They will care for your home and complete the job with speed and precision. They will not wear shoes on your carpets. They will clean up when they are finished and take personal responsibility for your satisfaction. They will not smoke or swear in your home and they are drug-free. If, when they have finished in your home, they have not performed in accordance with these high standards, we won't consider the job done until you are satisfied with the results.